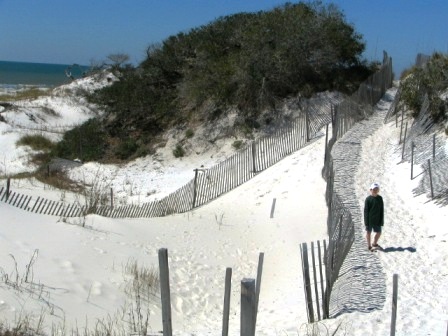 St. Joseph Peninsula State Park
in Florida is truly a dream come true for Floridian nature lovers! The park is teeming with wildlife and marine life. Noted as an excellent birding area with sitings of 209 species currently recorded, it is a premier location in the eastern United States for observing hawks during fall migration. Many species can be seen including the endangered peregrine falcon. The monarch butterfly is also on the wing in autumn, making its long migratory journey from northern states to wintering sites in Mexico.
Shore and wading birds
are in abundance throughout the year. While the best area of the park to observe birds is along the beach and bayshore, the sandpine scrub, pine flatwoods and dunes offer protective habitat. The
shallow waters of St. Joseph Bay
are alive with a variety of marine life. Frequently encountered are bay scallops, hermit, fiddler and horseshoe crabs and octopi.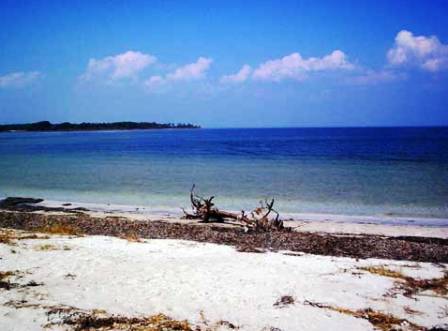 A long barrier extending north between St Joseph Bay and the Gulf of Mexico, this 2516 acre park will appeal to a wide range of interests. Its miles of fine natural beach are good for swimming and fishing. With miles of white sugar sand, this park has one of the top rated beaches in the United States. Sunbathing, snorkeling, and swimming are popular activities along the Gulf of Mexico and St. Joseph Bay. Outdoor enthusiasts can enjoy camping, fishing, hiking, and bicycling. From offshore, canoeists and kayakers can take in a superb view of the high dunes and
sand pine scrub
. The fall is best for catching large
redfish
, sharks,
bluefish
, and
flounder
, while spring is excellent for
pompano
, whiting, and speckled trout.