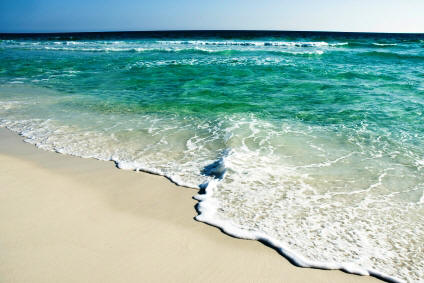 Henderson Beach State Park
has one of Florida's greatest natural assets, sugar white sand beaches. The centerpiece of this park is the expansive white-sand beach that provides a variety of different experiences, from swimming and sunning to
dolphin watching
and shelling. Swimming is permitted at Henderson Beach State Park but lifeguards are not provided. However, swimming safety flags are posted each day in order to help visitors determine whether or not they should swim. Surf fishing is permitted at the park with the proper license.
Anglers
can expect to catch pompano, flounder, catfish, redfish, whiting, and a few other species. Two large pavilions allow for picnicking and grilling. A playground is the first stop on our nature trail and is sure to be a success with the kids. The nature trail provides visitors a rare glimpse of the coastal dune ecosystem and abundant wildlife and is pet friendly.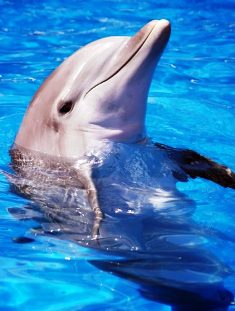 The most common dolphin in Florida waters is the
bottle-nosed dolphin
. Bottlenose dolphins have robust, powerful bodies that are blue-gray on top with lighter sides and bellies. This dolphin has an unusually short and stubby beak, hence the name "bottlenose". The bottlenose dolphin has more flexibility in its neck than other oceanic dolphins. As adults they are typically six to twelve feet long, and live both inshore and offshore along temperate and tropical coasts worldwide. Dolphins breathe air at the surface of the water through a single blowhole located near the top of the head. They need to breathe about every two minutes, but can hold their breath for several minutes. Their blow is a single, explosive cloud. Feeding behaviors for the bottlenose dolphin are diverse, primarily involving individual prey capture, but sometimes involving coordinated efforts to catch food, feeding in association with human fishing, and chasing fish into mud banks. Bottlenose dolphins eat a wide variety of food, consuming more than 20 pounds of mullet, sheepshead, pinfish, flounder and marine invertebrates each day. Male bottlenose dolphins reach sexual maturity at about 10 years. Females reach sexual maturity at about 5-10 years. The gestation period is 12 months. Calving can take place year-round with peaks in some areas during spring and fall. Calves nurse for over a year (12-18 months), and stay with their mothers for 3-6 years learning how to catch fish and other important tasks.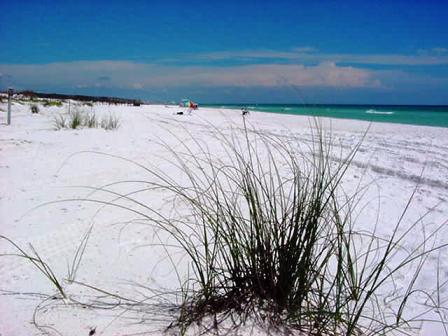 In 2001, volunteers helped build a 3/4 acre nature trail at Henderson. The trail winds through a number of different kinds of vegetation including sand pines, scrub oaks, and dune rosemary, also known as coastal scrub. The trail climbs the park's gently sloping dunes and to the top of a particularly high dune that is the remnants of a bunker built decades ago when the military made use of the area around Henderson Beach. This vantage point provides great views of the park and the Gulf of Mexico.