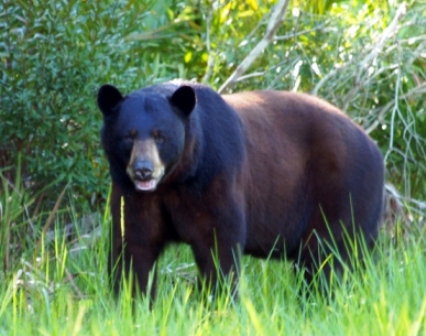 A Car accident this weekend at Big Cypress Indian Reservation resulted in three people losing their life and others injured. Unfortunately the accident occurred when an SUV hit a a
300 pound bear
on Snake Road during foggy conditions. The bear did not survive the accident which caused a chain reaction. According to the report after the SUV hit the bear they pulled over to the side of the road and the car following them did the same. Because of the fog, an oncoming vehicle did not see the people on the side of the road. and it plowed into them.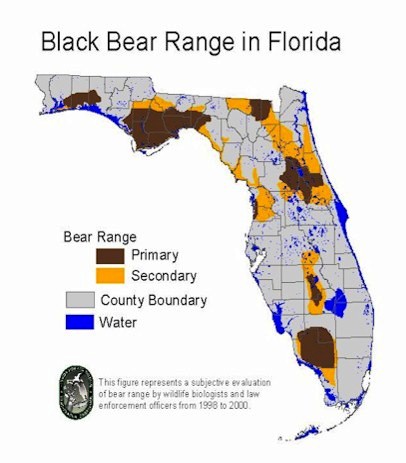 There have been more and more black bear sightings in Florida. According to the FWC You are more likely to see a panther or a black bear today in Florida than someone here 40 years ago! There was a total of 2,257 Florida black bear sighting reports as of June 2014, with more than 500 of those reports containing uploaded photographs. Sightings of bears were reported in 59 of the state's 67 counties.
As the Florida bear population grows, so does the risk of accidents on our highways. Authorities estimate that about 230 bears died in car crashes last year, as opposed to 43 deaths in 1993.
Bears aren't the only one animals at risk from car accidents in
Floridian nature
.
Florida panthers
once enjoyed their perch atop the food chain across a vast dominion. They were all over the Florida peninsula, from the Panhandle to the Everglades. The biggest threats to the remaining panthers are their health and continuing loss of habitat. Florida panthers have an unusually large number of health problems. Most are related to poor habitat conditions and genetic defects. Around the Everglades, panthers have been contaminated with mercury by eating
raccoons
high in mercury, which passes through the aquatic food chain. It's sad to say that Florida panthers are killed by cars and trucks, particularly on State Road 29 and Alligator Alley (I-75), and, although it is against the law, hunters still shoot panthers occasionally.