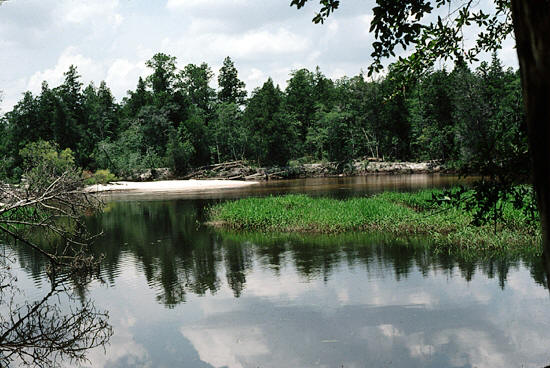 Blackwater River State Park
is a Florida State Park located fifteen miles northeast of Milton. Blackwater River State Park is considered one of the purest sand-bottom
rivers
in the world, the Blackwater River is in its natural state for almost its entire length. Beginning 45 miles upstream in Alabama, it continues downstream for 13 miles before emptying into Blackwater Bay. The river's sand bottom, dark tannin waters and contrasting large, white sandbars have drawn worldwide attention and provide the perfect setting for this 590- acre park.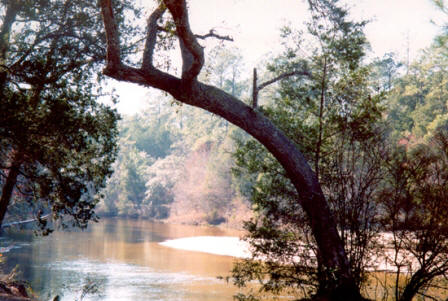 Upland
pine forests
dotted with
persimmon
,
turkey oak
, sweetgum, flowering dogwood and other shrubs are found in the park. Open canopy forests combine different types of pine and dense groundcover such as
gallberry
, s
aw palmetto
, wiregrass, wild blueberry and wax myrtle. Along the river and large streams in the floodplain area, the forest is dominated by various species of oaks and hickory, red maple, sycamore, magnolia, holly, tupelo and azaleas. The water level in the floodplain and swamp lakes fluctuates and may even become completely dry. Plants vary according to the water supply. Look for water fern, water lily, coontail, bladderwort, spatterdock and other emergent plants.
White-tailed deer
,
bobcats
and
turkeys
are quite common.
River otter
may be seen occasionally and the graceful Mississippi kite is often observed soaring overhead in the summer.