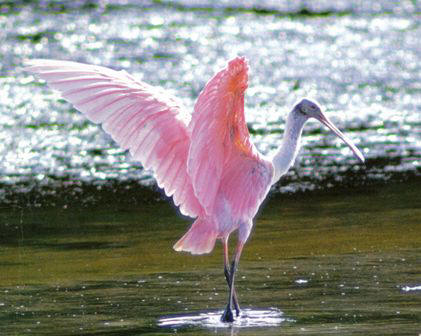 There is something amiss in
Floridian nature
and so far no one has any answers. Something strange has happened to the birds living on one of the islands off of Cedar key. They have suddenly all disappeared, all 15,000 of them!!! Brown pelicans, various herons and egrets, ibis, roseate spoonbills, cormorants, and countless other types of birds come every year to this small island to lay their eggs and wait for them to hatch. This year the birds came as usual but in just a few day's span all the birds abandond their nests and simply disappeared.
On April 20, the birds disappeared from Seahorse Key, a small island approximately four miles southwest of
Cedar Key
that has a mandated period where humans are not even allowed to visit the island so that the birds can nest in peace. It's part of the Cedar Keys National Wildlife Refuge, about 21 miles west northwest of
Crystal River
, established in 1929 as a sanctuary for birds devastated by decades of hunting for their colorful plumage. Accessible only by boat, today it's a rare island not dominated by human activity and development.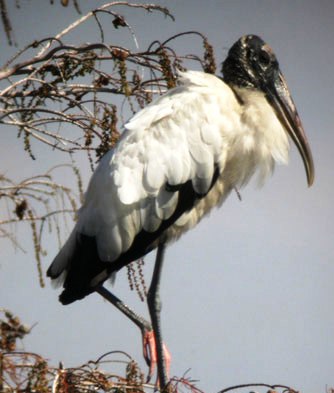 Now, the island is littered with eggs that had been pecked but not crushed and a few bird carcasses, and scientists are trying to figure out what is going on. "It's quite strange," said wildlife biologist Vic Doig of the U.S. Fish and Wildlife Service. "It's eerie. Normally this island has thousands of birds. Now it's a deserted island."
This strange abandonment by the birds is a great cause of concern and could have a ripple effect of causing problems for other wildlife on the island. For instance cottonmouth snakes eat bird predators like rodents, and in turn the birds drop lots of fish and other nutrients from the trees to feed the snakes.
"Any rookery that's persisted for decades as one of the largest colonies is incredibly important," said Janell Brush, an avian researcher with the Florida Fish and Wildlife Conservation Commission. "It's quite a large colony. There had to be some intense event that would drive all these birds away."